March 2023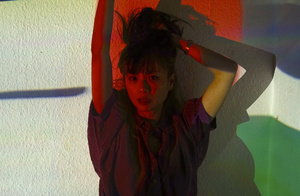 Saeko Killy debut album
'Morphing Polaroids' is the debut album by Japanese born Saeko Okuchi alias Saeko Killy for Hamburg-based Bureau B. After moving to Berlin in 2018 Saeko Killy found herself in the orb of Club Sameheads, where she made herself known as a DJ and live performer. After releasing her first EP "Dancing Pikapika" with the label Chill Mountain from Osaka in 2021, followed a fruitful Jam session during the pandemic lockdown, resulting in the eleven titles collected together here for the album 'Morphing Polaroids' produced by Brussels DJ and selector soFa elsewhere. The LP is a contemporary Leftfield Clubsound, effortlessly combining elements of Dub, Post-Punk and Kraut with electronic Beats. Out now on CD, LP, DL!
February 2023
Die Wilde Jagd's "ophio" out now!
For eight years now, songwriter and producer Sebastian Lee Philipp has been steering his project Die Wilde Jagd through the field of tension between contemporary electronic music and avant-pop. Between 2015 and 2020, three studio albums were produced as documents of Philipp's rigorous musical creativity. Most recently, "Atem", a composition for Roadburn Festival, was released in 2022, documenting yet another, more experimental side of the project. On the new, eagerly awaited fourth album "ophio", all these multi-faceted worlds are brought together in an impressive way.
---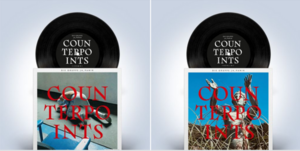 Ja, Panik "Counterpoints" 7"
Ja, Panik released their comeback album "Die Gruppe" back in 2021, followed by the two-part double single COUNTERPOINTS in 2022. Initially only available digitally, Part I 6:40 (Berlin) and Part II 10pm (Cdmx) are now available as limited 7" vinyl.
January 2023
Die Wilde Jagd "ophio" video!
Sag mir wo, wo irrst Du hin? –
We are excited to share the new single from Die Wilde Jagd with you. It's the title track of the upcoming album ophio, accompanied by a breathtaking video by director Vladimir Beck. Thanks to the team behind the video: Stephan Mühlau (DPO), Tom Zylla (First AC), Aleksandr Svinkin (AC), Lira Film (CG) Luka Pozharskiy (The Young Boy) and Benjamin Baryshev (The Elder Boy).
ophio will be out on February 24th on LP/CD/digital as well as a 2-LP edition, numbered and limited to 500 copies, coming in a gatefold sleeve including 3 exclusive bonus tracks.
---
Tolouse Low Trax album out now!
Our dearest Tolouse Low Trax is haunting us once more with his viscous grooves on his new album 'Leave Me Alone'. Out today!
---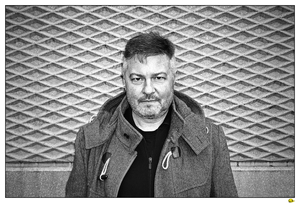 "Cheapo Sounds" from Harmonious Thelonious!
A pivotal figure in Düsseldorf's Salon Des Amateurs, Stefan Schwander has already amassed a remarkably rich musical repertoire. Through his Harmonious Thelonious project, he has spent the past dozen years exploring the worlds of Pan-African, South American and Middle Eastern rhythms in combination with a minimalistic electronic sound, distilling his very own groove from the point at which they converge. His new album – challengingly entitled "Cheapo Sounds" – sees Schwander move away from tried and trusted recipes.
"A classy lesson in rhythmic economy and maximising mesmerising potential, the 10 trax put finely picked fundamentals thru their paces with a singular traction derived from his personal understanding of what makes Pan-African, South American and Middle Eastern rhythms tick, while adhering to a classic Teutonic sense of sleek, driving motion and tangy electronic tone." – Boomkat.com
FOLLOW US HERE

News archive:
2022
,
2021
,
2020
,
2019
,
2018
,
2017
,
2016
,
2015
,
2014