DECEMBER 2015
The best of 2015. One track from each
Bureau B release. 14 tracks FOR FREE!
The year 2015 comes to an end. Time for us to look back—and share some music. Bureau B gives away 14 tracks for free. Yeah! This playlist features one song from each release we've put out 2015 (except compilations and EPs). Enjoy exploring our repertoire. Be surprised! Be enlightened! Click
here
NOVEMBER 2015
Free Bureau B compilation
for eMusic subscribers
20 free songs on one compilation. Tracks by Karl Bartos, Automat, Camera, Faust, EnoMoebius+Roedelius, and lots more. Please note: Only for free if you are an eMusic subsciber! Click
here
Bernd Kistenmacher reissues out now!
Bernd Kistenmacher, born in Berlin in 1960, seen as the pivotal figure in the so-called second Berlin School of electronic music, emulating the first which featured Klaus Schulze, Tangerine Dream and co. Kistenmacher released his first cassette in 1984 and has been making music ever since. Kistenmacher did not like the way electronic music was developing in the Eighties, so he simply bought himself the analogue synthesizers he needed to pursue his passion: "classic" Berlin School par excellence. "Head-Visions" is Kistenmacher's debut album from the year 1986, "Wake Up In The Sun" followed one year later. Both reissued as digipack, vinyl and download.
Read more about "Head-Visions":
English
/
Deutsch
Read more about "Wake Up In The Sun":
English
/
Deutsch
OCTOBER 2015
Analogue synth jams. Debut by ESB (Tiersen/Poli/Laquerrièrre) out now!
ESB (formerly Elektronische Staubband) is a project by the three musicians Yann Tiersen, Lionel Laquerrière and Thomas Poli. The three analogue synthesizer aficionados joined forces 2010, played several festivals and released their first single in 2013. Finding time between their myriad other music projects in 2014 the trio finally had a short window to record the debut album. Convening at Tiersen's studio, each member chose two weapons from his analogue armoury and plugged in for ten days of intense, immersive, cosmic jamming. ARPs glide. Korgs drone. Moogs throb. Electricity breathes life into the strange, tangled melodies. Common influences swirl around. Michael Bundt to Tim Hecker, Klaus Schulze to Fennesz, Popol Vuh to Loscil, Kraftwerk to Fuck Buttons, Delia Derbyshire to Grouper, Neu! to Follakzoid. Accidents are appreciated. Unexpected meeting are welcome. The finished songs giving a cracked, kaleidoscopic view of some exotic retro-futuristic world.
Read more here:
English
/
Deutsch
New Camouflage single
"Count On Me" out now!
Second single from the great new album "Shine" by our synth pop heroes. Six different versions including a remix by Die Wilde Jagd. On CD and 12" vinyl.
SEPTEMBER 2015
ESB video for "Market" online
The video for "Market", the first track of the upcoming ESB debut album, is now online on
Youtube
. The album is going to be released on October 16th, more information and album snippets are available
on our artist page
.
Cole goes electronic. "1D" out now
In preparation for his collaboration with Hans-Joachim Roedelius two years ago ("Selected Studies Vol. 1") British singer-songwriter Lloyd Cole recorded plenty of electronic music that hasn't been released yet. "1D" is a collection of the best pieces of this "unused" music. None of the pieces involves the use of a piano keyboard or a computer, except to record it. Some modulations were executed by hand. Most were generated by programmed sequencers and logic. Each piece is a self contained electronic circuit. Out now (CD, vinyl, download)
The video for the track "
Renes
" is available on Youtube.
Read the press release:
here
AUGUST 2015
The student curates his teacher:
T. Fehlmann compiles C. Schnitzler
36 years ago the art student
Thomas Fehlmann (The Orb, Palais Schaumburg)
attended a guest lecture by one of Germany's most important experimental electronic musicians
Conrad Schnitzler (Tangerine Dream, Kluster).
Schnitzler demonstrated to the students how the "extended definition of art" established by Joseph Beuys could be applied to music. This proved to be a crucial element in Fehlmann's decision to become a musician. Now things come in full circle: Fehlmann compiled our fifth "Kollektion", arranging, in uniquely harmonious fashion, sixteen pieces from the early 1980s by the man who broadened his horizons. The gateway to Conrad Schnitzler's sonic cosmos has been flung wide open. Out now.
Read more here:
English
/
Deutsch
JULY 2015
Rest in peace, Dieter Moebius
One of the great pioneers of electronic music left our world on July 20th. He lost his fight against cancer. It was a long fight and we hoped with him and his wife Irene for a recovery until the end. Unfortunately in vain.
The work of Dieter Moebius has been part of our label's business since its beginnings. Or rather, ever since we signed a licensing contract with Sky Records to rerelease 23 albums from their catalogue in 2009. Dieter Moebius was involved in nearly half of them: We released four albums by Cluster, two by Moebius/Plank, two by Moebius/Beerbohm, one by Moebius/Plank/Neumeier and two solo albums. More releases followed: Moebius/Tietchens, Moebius/Renziehausen, Moebius/Neumeier/Engler, Moebius/Story/Leidecker. Waiting in the pipeline are five further reissues: Moebius' last four solo albums as well as his collaboration with Conny Plank and Mayo Thompson. In other words: Dieter Moebius is—alongside his former Cluster companion Hans-Joachim Roedelius—the artist most represented by our label.
We cannot imagine anyone more modest as Moebi. To work with him was always very pleasant and relaxed. From both the personal and the artistic point of view his death is a terrible loss.
Moebius/Plank/Neumeier remixed by Richard Fearless. SELEKT 02 out now!
SELEKT is the name of our 12 inch platform for experiments by musicians on the label and other artists. SELEKT offers space for collaborations and remixes (without borders). SELEKT02 features two remixes by Richard Fearless (Death In Vegas) of the track "Speed Display", taken from the album "Zero Set". It represents a milestone in latter-day Krautrock, created in 1983 by a hugely authoritative triumvirate of the German avant-garde: Dieter Moebius (Harmonia, Cluster), Conny Plank (the definitive krautrock producer) und Mani Neumeier (Guru Guru). On the A-side Fearless has grafted rhythmic patterns onto a four-to-the-floor beat and compelling bass signature. Feedback, echoing voices, a sprinkling of synth-only the most essential elements, nothing which risks overloading the mix. Meanwhile on the B-side, the original track is barely recognizable. Fearless has plucked just a few notes from the bassline and crafted a fine slice of hypnotic electro-dub with minor chord echoes.
Read more:
here
Pyrolator remixes Schnitzler's sound archive. "Con-Struct" out now

Photoshop makes it possible: Conrad Schnitzler and Pyrolator in one picture.
The German pioneer of electronic music Conrad Schnitzler (1937–2011) amassed a vast archive of sounds for use in combination with each other in live performances. In 2011 the idea came up of con-structing new compositions, not remixes, from this material. The Con-Struct series was born. Our release features con-structions by Pyrolator, co-founder of the legendary German label Ata Tak, solo artist and member of various seminal post-punk bands such as D.A.F. and Der Plan. "My prime objective was to present a side of Conrad which I had always heard in his music but one which often goes unnoticed: a darker, technoid side. Conrad has always been one of the great pioneers of classic Berlin techno music", says Pyrolator. Convince yourself! On CD / LP (incl. CD) / download
Read more here:
English
/
Deutsch
Unseen Schnitzler footage for new
Pyrolator/Schnitzler video "Con-Struct"
The video for the new Pyrolator/Conrad Schnitzler collaboration album "Con-Struct" features rare and unseen archive footage of Schnitzler performances in 70s/80s Berlin. The video was premiered via
FACT Magazine
and is now also online on our
Youtube channel
! Album "Con-Struct" will be out on July 17th.
Three Steinways in perfect harmony:
QLUSTER's piano album is out now.

QLUSTER are Hans-Joachim Roedelius, Onnen Bock and Armin Metz. "Tasten" is their fifth album. The trio explores the musical depths of three Steinway concert grands to their fullest potential. Spherical sounds of three overlapping instruments, complete with gentle tones and little melodies, sporadically culminating in impulsive sonic storms. A wonderful piece of "neo-classical" music by three masters of their art. Out now on CD / vinyl (incl. CD) / download.
Read more here:
English
/
Deutsch
JUNE 2015
Richard Fearless compiles Bureau B.
KOLLEKTION 4 out now!
Three LPs! Two CDs! Richard Fearless, best known as the leader and founder of British band
DEATH IN VEGAS,
has listened his way through our entire (!) archive and now presents his own very personal selection. With tracks by Faust, Cluster, Roedelius, Moebius, Kreidler, Asmus Tietchens, 39 Clocks, Thomas Dinger, Günter Schickert and many more. Out now!
Read more here:
English
/
Deutsch
New QLUSTER video:
"Spuren im Schnee"
Thanks to
Luma.Launisch
for producing this video for the new Qluster track "Spuren im Schnee". The video was premiered via
exclaim!
and is now also online on our
Youtube channel
! Album "Tasten" will be out on July 10th.
Karl Bartos tour dates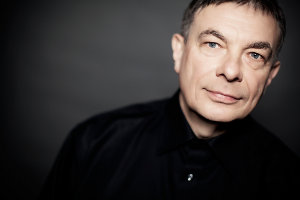 We are happy to announce that Karl Bartos plays three exclusive concerts in November 2015!
Nov 20, 2015 Dortmund (DE) –
DASA
Nov 21, 2015 Leipzig (DE) –
Haus Leipzig
Nov 24, 2015 Berlin (DE) –
Berghain
MAY 2015
New old electronic stuff by YOU.
"Scanner": 3 tracks for download only

Between YOU's first album (1979) and their second LP (1983) they released a 12 inch single entitled "Scanner". They were joined by Klaus Schulze's drummer Harald Grosskopf and guitarist Ulrich Weber, both of whom also played on the debut album. Our exclusive digital release features a previously unreleased remix which sounds radically different to the original and is the actual highlight of the three tracks. Buy it at your favorite download platform.
Read more here:
English
/
German
DIE WILDE JAGD:
Debut album out now!
Ralf Beck and Sebastian Lee Philipp joined forces after meeting in Düsseldorf's club Salon des Amateurs. It seems no coincidence that Düsseldorf is the duo's founding city: their music is full of subtle references to local acts, such as Kraftwerk, NEU!, DAF, Liaisons Dangereuses, Pyrolator, the Krupps and Propaganda. Using numerous analog keyboards and recording devices, and combining them with a diverse range of percussion instruments, they create their own "hunting music", which at times sounds unsettling, like swampland or a dark forest, but also urgent and pressing, like incandescent lasers or a hypnotic dance. "Die Wilde Jagd" is out now!
Tour dates:
May 13, 2015 Nürnberg (DE) –
MUZclub
May 22, 2015 Hamburg (DE) –
Golem
May 23, 2015 Düsseldorf (DE) –
Salon des Amateurs
Read more here:
English
/
Deutsch
APRIL 2015
New video for Die Wilde Jagd "Wah Wah Wallenstein" online
On May 1st the debut album by Düsseldorf/Berlin-based band "Die Wilde Jagd" will be released. If you haven't heard the first single "Der Meister": it is available for free on our
Soundcloud account
. But there are more haunting tracks on that album. One of them is now released with a dark, hypnotic video: "Wah Wah Wallenstein" – it was premiered by
nothing but hope and passion
earlier this week and is now also available on
Youtube
.
German 80's electronica: Reissue of
Rüdiger Lorenz' "Southland" out now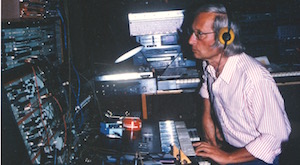 Just when you thought you had heard everything that German electronic music of the 1980s had to offer, up pops an artist who has resolutely stayed off the radar all these years: Rüdiger Lorenz was a pharmacist by trade. He produced and marketed a total of eighteen electronic music albums until his death in the year 2000. As only a few hundred copies of each were circulated, Lorenz's works remained largely unknown. Our reissue will change that! "Southland", originally released in 1984, is stylistically between the new Düsseldorf School (Ata Tak/Pyrolator) and the old Berlin School (Tangerine Dream, Klaus Schulze). Out now!
Read more here:
English
/
Deutsch
MARCH 2015
Out now! SELEKT 01 by AUTOMAT & MAX LODERBAUER
A dark, hypnotic, experiemental electro dub/IDM record by music collective AUTOMAT comprising Jochen Arbeit (Einstürzende Neubauten, Die Haut), Achim Färber (Project Pitchfork, Prag) and Georg Zeitblom (Sovetskoe Foto) as well as producer and sonic architect on ambient, IDM and minimal techno terrain MAX LODERBAUER. Out now!
Read more here:
English
/
Deutsch
New Camouflage album "Greyscale" out now!
After nearly nine years, Camouflage's new studio album has been released in Germany. The long-awaited album "Greyscale" is available as a limited edition CD digipak, 180g vinyl edition that includes a CD, and as a digital download!
Read more here:
English
/
Deutsch
FEBRUARY 2015
KOLLEKTION 3: Populäre Mechanik
Compiled by Holger Hiller. Out now!

Populäre Mechanik was a post-punk, jazz bastard project created by Wolfgang Seidel, friend and sometime musical partner of Conrad Schnitzler and founder member of Ton Steine Scherben. This collection has been curated by Holger Hiller, best known as vocalist for Palais Schaumburg. Hiller presents tracks from two cassette productions which Seidel released in the early 1980s. The booklet features an interview which Hiller conducted with Seidel in which they discussed the function of rock and pop music over the past 45 years.
All tracks on CD for the first time. Most of the tracks on vinyl for the first time.
Out now!
Read more here:
English
/
Deutsch
Camouflage: "Shine" video online, single preorder
We proudly present: the video for the upcoming Camouflage single "
Shine
". "Shine" will be out on February 20th (CD and download), the album "Greyscale" is out on March 6th.
Preorder "Shine" CD:
jpc.de
,
amazon.de
Preorder "Shine" download:
iTunes
,
GooglePlay
Two new Cluster reissues:
USA LIVE + JAPAN LIVE out now
Cluster (Dieter Moebius, Hans-Joachim Roedelius) are considered pioneers of electronic music and key Krautrock protagonists. Six years after their "comeback" with "Apropos" (1990) they toured Japan and the USA. Some of these concerts were recorded in digital quality and offer compelling evidence of just how dramatically Cluster's music had evolved, to what degree Moebius and Roedelius had found serenity as they matured. Both reissues come with new artwork and were reworked in collaboration with the musicians.
Both reissues are on vinyl for the first time.
Out now on CD/LP/DL.
Read more about "Japan live":
English
/
Deutsch
Read more about "USA live":
English
/
Deutsch
JANUARY 2015
Bureau B label night:
January 23rd @ FFT Düsseldorf


Bureau B will host a unique label night at FFT Düsseldorf on January 23rd. Live sets by GUT UND IRMLER and ROEDELIUS SCHNEIDER. More information and tickets
here
.
Kenya meets Krautronics!
Schneider Kacirek's debut out now!


Under the auspices of the Goethe Institute and Unesco, Stefan Schneider
(TO ROCOCO ROT, ex-KREIDLER)
and Sven Kacirek
("The Kenya Sessions")
have spent a fair amount of time in Kenya in recent years. As they travelled the country, they recorded rare, traditional music in different locations. On "Shadows Documents" they graft their acoustically gleaned impressions of Kenya onto pure electronic templates (with analogue accents). A central role is played by the repetitive, hypnotic element which is so integral to tribal music with its complex rhythms. On "Shadows Documents" the drums mutate into a sort of synthesizer instrument, almost subliminally melting into the sound of other instruments as a virtual observer, adding a certain nuance here and there, rather than performing a more catalytic function. "Shadows Documents" has been voted
"RECORD OF THE WEEK"
in the German "Sunday Service" radio show!
Stefan Schneider and Sven Kacirek did a short video interview, giving you some insights about the recording process and the inspiration for their upcoming album "Shadows Documents". This is now online on
Youtube
.
Read more here:
English
/
Deutsch
Video and free download:
Schneider Kacirek – Doubles
On January 16th we're going to release "Shadows Documents", a collaborative album from Stefan Schneider and Sven Kacirek. The video for the opening track "Doubles" is now online on
Youtube
. On our Soundcloud account "Doubles" is also available as
stream and free download
.
2022
,
2021
,
2020
,
2019
,
2018
,
2017
,
2016
,
2015
,
2014