December 2022
Martin Rev reissues "To Live" (2003) and "Les Nymphes" (2008)!
We are pleased to continue our Martin Rev retrospective. American indie label File 13 Records released what was already Martin Rev's sixth solo album in the autumn of 2003. The previous year, Rev and his musical partner Alan Vega had struck out in a new direction on their "American Supreme" album and Rev's solo works continued in a similar vein. If "Strangeworld" from the year 2000 actually felt more like a timeless abstract of Martin Rev's entire spectrum of musical influences, "To Live", three years later, introduces more contemporary elements, including guitar samples for the first time. "Les Nymphes", which followed in 2008, saw Rev return to dream-laden melodic miniatures, but came from a resolutely more radical place than its predecessors.
September 2022
Baal & Mortimer "Con-Struct" out now!
Out today: Con-Struct by Baal & Mortimer. The project of Berlin lynchpin Alexandra Grübler is the latest invitee to rework Conrad Schnitzler's legendary sound archive on the Con-Struct series. "On the eight works Grübler takes Schnitzler's fathomless lead as license to head all over the (work)shop, encompassing lilting Afro rhythmelodic patterns and glossolalia on 'Mohn', thru to astral siren calls in 'Keystone' and 'Coat', with gunky tones of 'Blue Lotis' recalling aspects of the classic 'Conrad & Sohn' side melted to a tangy essence, whereas 'FFAALL' swerves right to avant-chamber classical, and we're best snagged on the weirdo space baroque of 'Lo'." – Boomkat.com
August 2022
Die Welttraumforscher album "Liederbuch"
When the Welttraumforscher (world dream explorer) started their journey on July 14, 1981, it was not foreseeable that it would last so long. For over 40 years now, Christian Pfluger from Zurich has been working with drawings, texts and songs on the idiosyncratic and fascinating universe of the imaginary trio. This has resulted in numerous cassettes, LP and CD releases. Most recently, a two-part retrospective was released in the spring of 2021 on Hamburg's Bureau B, giving an insight into the wonderfully rapturous dream world of the project, which despite the continuous work remains something of an insider tip to this day. With their new collection "Liederbuch", which will be released in August, the Welttraumforscher are going on tour for the first time in many years. When the Welttraumforscher open their songbook, they are met, as in a pop-up book, by the fictional friends they have invented and sung to on their journey through 40 years: the captain to the soul Kip Eulenmeister (the owl master) and the crop circle researcher (iguana) Leguan Rätselmann, the insect twins Brtz and Brxl, the space travelers Lia and Mira from the Nordkristall (northern crystal), Ohm Olunde from the silent forests and the incredible dark pilots.
"Liederbuch" is out now on Bureau B.
July 2022
Pyrolator "Niemandsland"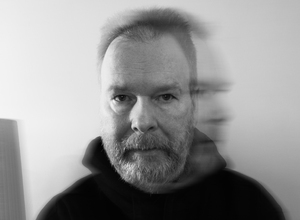 The musician Kurt Dahlke is not only a member of the bands Der Plan and Fehlfarben, founding member of the group DAF and co-founder of the label Ata Tak, he has also released a stellar line of solo works under the name Pyrolator for which he enjoys great critical acclaim. What began in 1979 with the first release "Inland" continues it's lineal thread with new work "Niemandsland" – the sixth album within the Land series. "Niemandsland" is now available on CD/LP/DL.
Moebius Kollektion out now!
Dieter Moebius is one of the most important protagonists of avant-garde electronic music in Germany. Alongside his bands Kluster/Cluster and Harmonia, he participated in numerous collaborations (with the likes of Brian Eno and Mani Neumeier/Guru Guru). Seven years after Moebius passed away in July 2015, Asmus Tietchens, one of his musical companions, compiled this collection for Bureau B – he concentrated on his solo works "as they offer the clearest insight into his personality and inventive potential".
Welcome to the room of Pyrolator
On his new album Niemandsland positive and calm compositions are in the majority. The track "Der Raum" is an exception both in the music and in it's video: it is the sound of dystopia, of a gloomy threat, arriving in the reality that is 'No Man's Land' from which you can not escape with its hypnotic and distorted sonority. It is the sound of an individual crying out against a global catastrophe. Choreography & dance by Howool Baek.
Via Awards!
Wir freuen uns sehr über die Nominierung für den diesjährigen VIA in der Kategorie "Bestes Label"!
Am 22. September 2022 wird der VIA (VUT Indie Awards) zum zehnten Mal vergeben. In der Jubiläumsausgabe der ersten und einzigen Kritiker*innenpreise der unabhängigen Musikbranche sind 18 Künstler*innen, Musikunternehmer*innen und Projekte nominiert.
Silberland compilation out now!
From Boomkat: "Selections span a slice of time from the '60s and '70s german avant garde, ranging from the slackened dub disco groove of 'Scharfer Schnitt No.1' by Populäre Mechanik to the pitch bent spume of 'Base & Apex' from Brian Eno, Moebius & Roedelius, taking in a custom edit of Schnitzler's cosmic glitter in 'Bis die Blaue Blume blüht', unbuttoned sludgy slump by Faust, and a wavey organ workout on Asmus Tietchens' 'Trümmerköpfe'."
"Silberland Vol 1" is out now on CD and 2-LP!
May 2022
Conrad Schnitzler releases out today
Two new reissues out today: Conrad Schnitzler's self-released and sought-after 'Con 84' (reissued for the first time on vinyl) as well as the second collaborative album with legendary German drummer Wolfgang Seidel, entitled 'Consequenz II', originally released in 1986.
March 2022
Etienne Jaumet & Fabrizio Rat
Out today: The self-titled debut album by Etienne Jaumet and Fabrizio Rat. "The basic idea of our duo is to confront the harmonic richness of the piano and the synthesizer through rhythm. To explore our interactions through live music. To develop new atmospheres thanks to the evocative power of unusual sounds. Somewhere between ambient and sound experimentation..."
February 2022
God Is God's debut album out now!
Metamorphoses is the debut album by electronic duo God is God for Hamburg-based imprint Bureau B. The duo consists of Turkish musician, producer and Kinship label founder Etkin Çekin and Belarussian multi-instrumentalist, composer singer and Not Not Fun alumni Galina Ozeran who started making music after a chance meeting in Berlin in 2015. Metamorphoses is the product of their second ever improvisational encounter: an undulating, avant-pop journey of low-BPM twists and turns guided by Ozeran's synthesizers, Russian and English vocals and Çekin's ethereal production and guitar sensibility. Central to the album's musical narrative are both contemporary dancefloor-adjacent electronics and Eastern European and Turkish psychedelic electronic traditions – all filtered through the prism of Çekin and Ozeran's respective musical histories.
Reissue of Richard Pinhas' 1979 album Iceland out now!
Pinhas' album Iceland was first released in 1979 and is his third solo work, also the first after the split from Heldon. This album seems like a long, inward-looking journey and is like a kind of counter-point to the expansive sci-fi worlds and the bombastic prog of Heldon; on Iceland you will find long, sublime tracks next to short, rougher sketches. Echo guitars, rhythm machines and the washed-out warmth of analog synthesizer sounds create a very peculiar, chilling atmosphere. Bureau B is grateful to make this Richard Pinhas album finally available again. Carefully remastered and with the re-created original artwork.
January 2022
Kreidler released new album "Spells And Daubs"
In a year of the moon, Kreidler have produced the album SPELLS AND DAUBS. In a year of the moon – and in a year with 13 moons. Such years are known for not being the most comfortable. In September 2020 the band met for exploratory sessions and initial recordings in Düsseldorf, in the familiar settings of the Kabawil Theater. That already has a certain tradition. The impetus this time was a solitary gig in the conspicuously spacious surroundings of the (former) Philipshalle. In a year that threw everyone back on themselves. Over the winter Kreidler worked remotely, sifting through the material, arranging the pieces, adding textures and contours. They met again in the spring of 2021 for further recordings at the Uhrwerk Orange studio in Hilden, near Düsseldorf. That, too, has a certain tradition. From fifteen pieces they filtered out ten, and thus held an album in their hands. Then – and this is new – they took it to London, to Peter Walsh, so that he could mix the tracks. "Spells And Daubs" is available on CD/LP/ltd LP and digital.
Die Wilde Jagd limited 12" vinyl ATEM out now!
Die Wilde Jagd is the music project of producer and songwriter Sebastian Lee Philipp. Channelling minimalist, tenebrous intensity, Die Wilde Jagd's music weaves a dense and atmospheric web of drama, romance, ecstasy and melancholy. After three studio albums, several EPs and numerous international tours and concerts, the band now releases the recording of ATEM – a composition commissioned by Roadburn Festival, premiered in April 2021 in Tilburg, Netherlands. ATEM comes as a strictly limited 12" vinyl in an edition of only 500 copies.
FOLLOW US HERE







News archive:
2022
,
2021
,
2020
,
2019
,
2018
,
2017
,
2016
,
2015
,
2014